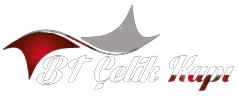 ABOUT US
BT Steel Door aims to reach the best level for consumers and to reach the maximum level of confidence in price and trust for consumers at the price-benefit ratio. BT Steel Door keeps its quality and aesthetics in front of its products and continues its production in the area of Kayseri Organized Industrial Zone in a closed area of 5.000m² both in national and international standards. BT Steel Door, AR-GE works in your products with the most appropriate faiya safest And seeing the realization of the most elegant production as another goal. In addition, BT Steel Door aims to contribute to the economy of the country, especially by exporting our country under the name of quality products abroad.
OUR MISSION
As BT Steel Door, we always keep the satisfaction and trust of our customers in the first time, using raw materials and resources in the most efficient manner, predicting society's needs and focusing on production, having a strong brand prestige with high quality service and product quality and fulfilling its responsibilities towards customers and employees. To be a reliable corporate enterprise.
OUR VISION
As BT Steel Door, it is open to change and development open, reliable and continuously develops, sets criteria with researcher and innovative structure, attaches importance to customer expectation and satisfaction, supports after sale products and service after sales and provides full support until the end, Being a well-trained, talented and customer-friendly brand that constantly improves its competitive power through cost-cutting efforts, acts with the awareness that the market is in the whole world with a positive synergy with its customers, suppliers and employees and has always been known for its products and services in international standards.
QUALITY CERTIFICATES